Professional cleaning services in NYC for all your needs!
Contact First Up Cleaning Services! Our cleaning company provides dependable cleaners for home, office and janitorial in NYC.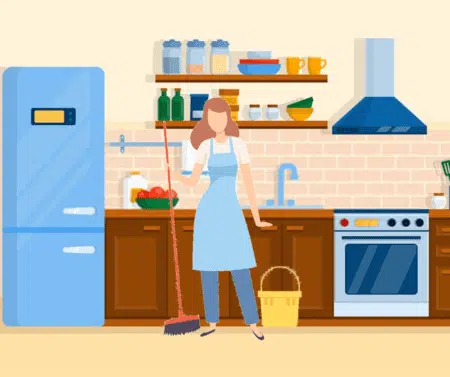 About Our House Cleaning Service in NYC
Looking for the best house cleaning services in NYC no longer has to be a roll of the dice. We're a company that realizes that "home is where the heart is".
The signature home cleaning maintenance we provide are designed to keep up with the never-ending tasks of our customers in New York City. We include bedrooms, kitchen, bathroom, dusting furniture surfaces, windows, cabinets, floors and more.
Even better, being a new customer has its rewards and gives you 15% off the first servicing no matter the size of your home or apartment ! Our guarantee is a personal touch to make our clients' residences perfect and spotless. Find locations we clean or visit our residential service page and get a cost estimate online today!
Maid Services
Book maid services weekly, bi-weekly or monthly in NYC! We can offer friendly maids that have gained numerous certifications, to make every time you book with us special, and save you money.
Our maid professionals have better knowledge and greater experience in home and apartment cleaning services than most. This includes extras that are usually overlooked by other people in our industry. This helps our maids surpass many companies' professional cleaners, and you'll receive the attention you deserve at a great price. See our service descriptions.
Cleaners Near Me
If you're trying to find cleaners near me, it doesn't matter what your zip code is, because we're never far away. Our professional cleaners can provide post-construction, weekly, move-in cleaning if you're relocating to a new home, or just standard upkeep if you want us to mop and disinfect surfaces.
When booking house cleaning service, tell our customer service staff your location so we can make sure our cleaners can offer you the most popular requests in your area. Our cleaning team will pay close attention to the details so your chores won't interfere with your busy schedule.
Bonded and Fully Insured
Our technicians are bonded and fully insured to give you peace of mind while we provide any home cleaning service. The local house cleaners we hire undergo background checks so you feel safe while they perform an excellent job at giving you a clean home.
Our cleaners have the know how, care and ability to handle any sort of task a homeowner sets their eyes on. Any risks involved when it comes to these tasks are covered by us, so homeowners can be confident beforehand that all work will be done right and safely.
Deep Cleaning Service NYC
Our team uses hospital-grade sanitizers for our apartment and house deep cleaning services. Deep cleaning is one of the primary means of preventing most viral situations and promoting healthy living environments.
We believe a cleaning company should provide a thorough cleaning of your entire house. This includes everything from ceiling ducts to flooring. Our certified cleaning supplies and eco-friendly products help deliver top results in the expert hands of our staff members.
Janitorial Services In Your Area
First up Cleaning Services was formed primarily as a New York based janitorial company, serving Manhattan, Brooklyn, Queens, the Bronx, and Nassau County Long Island. We offer janitorial services for medical offices, schools, restaurants, retail stores and additional commercial facilities!
We'll determine, develop and implement the best commercial cleaning plan that is most suited for your establishment and your wallet. See our Office / Commercial details page to have servicing reserved for your business organization.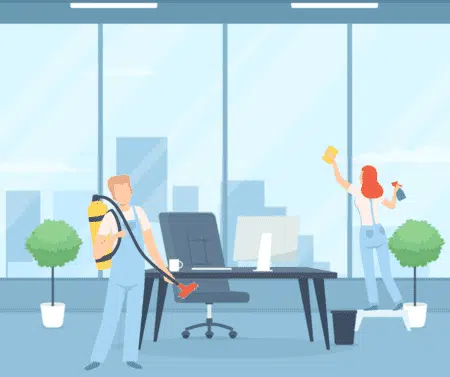 Office Cleaning Services
Our quality office cleaning services are guided by our staff as part of everyday recommended procedure. Our handy, convenient 33 or 70 point checklist makes sure all bases are covered according to your business or office building needs and information.
We offer a free estimate for any of the necessary tasks you require from our selection. We're a local office cleaning company that uses non-toxic products to kill germs on surfaces. Our goal is to provide a clean environment that can keep germs away inside your office space.
COVID-19 Disinfection
Having a healthy, safe environment with COVID-19 disinfection for workers is essential. Consistent washing and sanitizing of high-touch areas such as bathroom surfaces and doorknobs is important in maintaining a sanitized setting.
We'll deep clean and make sure your workplace is protected to ensure safety from any potential viral threats using UV technology designed for medical offices and ambulances, in addition to using hospital grade cleaning products. Ask us about a free, no obligation quote for this service.
NYC Commercial Cleaning Services
If you're seeking out a NYC commercial cleaning services that are reliable and dedicated to its customers, there's no need to look further! Our team members excel at green cleaning, post-construction, and even hazmat.
Our list of janitorial requirements is scaled according to the highest standards of the industry. In addition, we create a detailed, customized plan to fit your needs.
Professional Cleaning Services
Our professional cleaning services are second to none! You should expect courtesy, quality, and comparable prices from any good cleaning business. They should be able to promptly follow-up on phone calls and requests from customers when it is necessary.
The technicians we employ are well-trained, bonded, and insured so you can rest easy. Also, we have certification from notable agencies such as OSHA, ISSA, IJCSA, and more. From restaurant cleaning to help with a move-in, you can trust our employees to manage your project.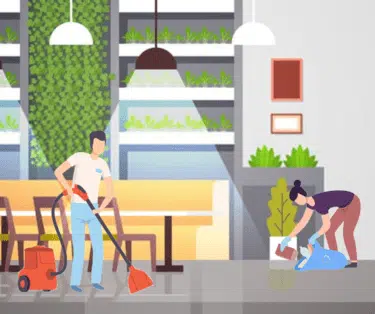 Need Specialty Cleaning Services?
Specialty services can be a specific janitorial task that may be the answer you're looking for when what you require doesn't seem to fit in a standard category. Book online for porter, vacation rental airbnb cleaning, event cleaning, carpet or upholstery cleaning, and many more to come! We have emergency and regular solutions our cleaning crew use to protect your surroundings from any unwanted decay or stains to keep your premises tidy along with proper maintenance. Our company cleaners aim to cover every facet of support our customers may need. View our Specialty Service page.
Porter Services and Building Cleaning Services
Looking for day-to-day porter services and building cleaning services? You can easily get general upkeep for a residential building or facility, because our janitorial porters have got you covered! Maintenance duties such as mopping and taking out trash are available.
Our professional cleaning company can offer you a one-time service if you need to bring your property up to a certain standard. Our years of experience can also offer weekly or recurring duties that will address any specific needs you may have. To get pricing, contact us for a free estimate today!
Vacation Rental Airbnb Cleaning
Need vacation rental airbnb cleaning on a regular basis? Contact us, we can help! You can schedule and spend little cash to have your light switches, appliances and rooms cleaned thoroughly, vacuuming, beds made, and dishes washed based on a timely schedule set by your guest reservation dates and times. With vacation rental airbnb servicing, there will be no problems when new customers arrive to your location for a new stay. Let us know if Airbnb maintenance is what you need. (Laundry not included)
Event Cleaning Services
Need event cleaning services for a function? Our janitorial company can do a great job of meeting the requirements of your special event or engagement. Whether you need help during the entire event, or strictly for cleanup when its over, you can rely on us for great event cleaning!
Carpet and Upholstery Cleaning
Carpet and upholstery cleaning is essential for the upkeep of fabrics. A fresh, clean carpet is a plus to any environment. Although carpet cleaning is not yet available, we will keep you updated, and let you know as soon as its ready.
Find Cleaning Services Near Me
Quickly get access to cleaning services near me in NYC by contacting First Up Cleaning Services. We maintain a great reputation with our clients in NY, accompanied by the best reviews and ratings. Our organization was formed in 2015 and is based on Long Island in Uniondale, NY. Proud to serve our community, you can see what we provide for Nassau County Long Island or visit the pages for each of the other New York City areas we serve. So, when searching for great commercial, house or apartment cleaning services, be sure to choose us. You'll  be glad you did!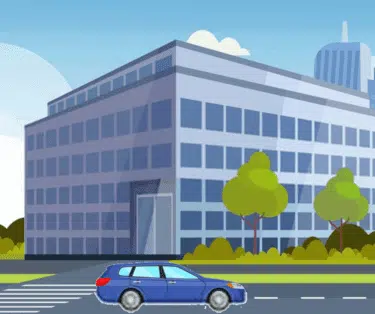 Serves Manhattan NY
Manhattan NY is one of the busiest places and considered the hub of New York City, Expect us to remove all dirt from your NYC home, office or business, as we strive to keep Manhattan sparkling clean.
Serves Brooklyn NY
Brooklyn NY is quickly becoming one of the trendiest sectors in the tri-state area. We provide both commercial and residential cleaning requests in the borough of Brooklyn.
Serves Queens NY
Queens NY is considered a more relaxed environment in the urban city venue. Forest Hills, Jamaica, Flushing, and Astoria are just some of the areas we serve. We provide everything ranging from maid to office maintenance for our Queens NY residents.
Serves The Bronx NY
Finding a "cleaning service near me" is simple as the population of the Bronx NY is steadily increasing. First Up is here to meet the housekeeping and commercial service demands of our customers.
Our Cleaning Company Reviews!
"Just wanted to let you know how impressed we are with the office cleaning. Since we switched to First Up Cleaning Services, we really feel we're getting our money's worth."
– L. Tye
"Our office was in pretty bad shape. Working magic is an understatement. An absolutely wonderful job.."
– S. Worthington
Open Mon-Sat 8am-8pm |  Sun: 9am-6pm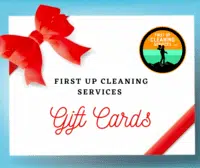 Give The Gift Of Cleaning