Open Mon-Sat 8am-8pm |  Sun: 9am-6pm
"I hired these guys to clean my entire house to get ready for a landlord home inspection. They made my house look really good. The landlord was impressed and returned by full deposit. Way to go!" 

           – Robert F.
First Up Cleaning Services Serves Brooklyn NYC
First Up Cleaning Services serves Brooklyn, Manhattan, Bronx, Queens, Nassau County Long Island. Brooklyn, New York is quickly on its way to becoming one of the trendiest places in the tri-state area. It boasts some of the best eateries, hippest clubs, and most popular places to live. In fact, its almost an extension of Manhattan in terms of things to do and places to see. Also, it houses some of the most iconic landmarks in NYC, such as the Brooklyn Bridge, Prospect Park, and the Barclays Center. Basically speaking, there are a wide range of options with regards to attractions, but only one choice when it comes to house cleaning or janitorial services in New York City. The Brooklyn cleaning service to choose is First Up Cleaning Services.
Book Brooklyn Deep Cleaning Services
Do you need to book Brooklyn deep cleaning services for your apartment or home? Not surprisingly, cleaning can take a backseat in everyday life, so we offer homeowners and business owners the deep cleaning services Brooklyn can rely on. Obviously, most of us would rather spend our time relaxing and not cleaning. But, if thorough, regular or seasonal cleaning has been neglected, you may need our help. Our cleaners are ready to assist you with great service ranging from deep dusting to removal of spots and stains.
You'll probably agree that having a Brooklyn deep cleaning service near me is one of those things that should be greatly appreciated. You'll also be happy with the fantastic job that any one of our cleaners can perform based on our years of experience. Proper deep house cleaning creates a healthier, germ-free environment for you and your loved ones. Expect the best deep cleaning service in Brooklyn when you book with our cleaning company. First Up Cleaning Services where, "we're there first to get the job done.".
Best Brooklyn Cleaning Services For Homes
First Up Cleaning Services has been chosen as one of the best Brooklyn cleaning services for homes (houses and apartments) by communities we serve. Make a selection from our house cleaning services including, appliance cleaning, upholstery and carpet cleaning by vacuuming, cleaning refrigerator and oven interiors, move-in and move-out cleaning, and even post-construction cleaning after a renovation. 
We also offer maid service to cover other tasks like window washing, mopping, trash removal, and folding clothes (laundry is not included). Our maids provide all of their own cleaning products for all basic cleaning and housekeeping chores to give you peace of mind. Regardless of the size of your home, you don't need to struggle with getting your house the way you would like, just use our affordable cleaning services and sit back and relax. If you're a first time or regular customer, you'll be sure to get a discount. Book online or call us at (718) 340-3323 to schedule a house or apartment cleaning service.
From Bushwick to Bay Ridge, our house cleaners are just a call away from delivering the best Brooklyn cleaning services. We understand that cleaning can be a stressful task, and we're here to remove the headache. You won't have to worry about scrubbing in order to have a clean home when you can benefit from the quality service made possible by our maids and cleaners. In addition, you can definitely trust that we'll deliver Brooklyn house cleaning and janitorial services that are sure to please. Our team of competent, experienced professionals, will make sure you receive the best cleaning services on today's market at competitive rates. 
We Have Experience With:
Delivering quick and effective methods in cleaning apartments, condos, large homes, offices, and medical facilities.
We Can Provide:
Standard Cleaning
Deep Cleaning
Move In / Move Out Cleaning
Organization for your home
Meet Your Commercial Needs:
Post-Construction Cleaning
Maintenance for retail stores
Office care day or evening
Porter & janitorial service
Commercial Cleaning Services in Brooklyn
If your looking for regular cleaning for a Brooklyn business you own or manage, our office and commercial cleaning services can provide you with a great job at great pricing. Our professional cleaners are available to keep your business looking stellar with duties such as polishing fixtures and appliances, dusting, mopping, and disinfecting surfaces.
When you book professional cleaning services with our company, you can be sure that your cleaning is being carried out by certified cleaners who are licensed and bonded. This means that they have met all the necessary safety requirements and your workplace will be safe while cleaning. They will follow a detailed plan created by our office to provide you with timely and efficient cleaning strategies that fit your busy schedule.
If your looking for professional cleaning in the Brooklyn area, contact First Up Cleaning Services. Our cleaning crews are available to work days, night, and weekends. We can help if you require office cleaning or commercial cleaning services. Just give us a call to get a free estimate, or request a quote online. Our staff will be ready to assist you, plan a walk-through if necessary, and ask all the questions to make delivering the janitorial services you need an easy experience.
One-Time, Bi-weekly, Weekly, or Monthly Cleaning in Brooklyn NY
If you're looking for one-time, bi-weekly, weekly, or monthly cleaning in Brooklyn NY, we're here to help. To learn about the home cleaning services we provide, check our residential cleaning details and see what best suits your needs. Then, book an appointment with us online or call us at (718) 340-3323 to get a free estimate from our great customer service staff. You can choose your recurring cleaning schedule in Brooklyn for either your house cleaning or commercial cleaning needs. We are insured and bonded so you can trust us and feel safe regarding your home and valuables. But most of all, rest assured that our desire is to be the cleaning service that you have been waiting for. Give us a call today and let us handle the housecleaning for you.
Certified & Trained Professionals
Bonded & Insured
House Cleaning Specialists
I Still Have A Few More Questions
Check out our FAQ page to get you questions answered fast. If you need anything else, feel free to contact us!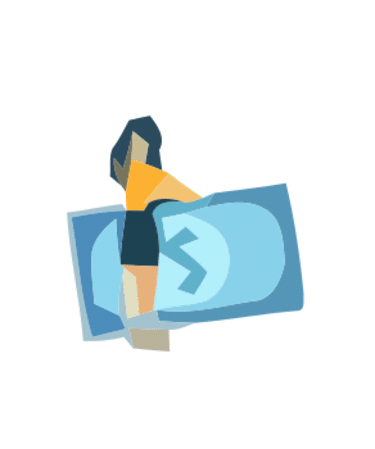 Looking for Brooklyn House Cleaning Costs?
View the prices and get a quick estimate of home cleaning services by clicking the button below.
My Brooklyn Business Needs Some Upkeep
No worries! You won't be caught off guard at work. Click below and provide some brief info for your free quote!
Looking for a Cleaning Service Near Me in Brooklyn, NY?  Call to Book or Customize a Plan for Brooklyn Cleaning Services!
Brooklyn Cleaning Services Near Me from First Up Cleaning Services
Neighborhood locations we serve in Brooklyn, NY include cleaning for – Bath Beach, Bay Ridge, Bedford-Stuyvesant, Bensonhurst, Bergen Beach, Boerum Hill, Borough Park, Brighton Beach, Brooklyn Heights, Brooklyn Navy Yard, Brownsville, Bushwick, Canarsie, Carroll Gardens, Clinton Hill, Cobble Hill, Columbia Street Waterfront District, Coney Island, Crown Heights, Cypress Hills, Ditmas Park, Downtown Brooklyn, DUMBO & Fulton Ferry, Dyker Heights, East New York, East Williamsburg, Farragut, Flatbush, Flatlands, Fort Greene, Fort Hamilton, Gerritsen Beach, Gowanus, Gravesend, Greenpoint, Greenwood Heights, Homecrest, Highland Park, Kensington, Madison, Manhattan Beach, Mapleton, Marine Park, Midwood, Mill Basin, New Lots, New Utrecht, Northeast Flatbush, Ocean Hill, Ocean Parkway, Old Mill Basin, Park Slope & South Park Slope, Prospect Heights, Prospect Lefferts Gardens, Prospect Park South, Red Hook, Seagate, Sheepshead Bay, Starrett City, Stuyvesant Heights, Sunset Park, Vinegar Hill, Weeksville, White Sands, Williamsburg, and Windsor Terrace