Bronx Cleaning Services
First Up Cleaning Services has your janitorial, commercial cleaning, and house cleaning needs covered in The Bronx, NY
Book For Home
Book For Office
"First Up Cleaning Services came through and did a fantastic job on short notice. I actually needed my storefront to be cleaned and sanitized to make sure the environment was healthy and safe. They came quickly and did a thorough job cleaning." 

           – P. Russell
First Up Cleaning Services Serves Bronx, NY
First Up Cleaning Services serves Bronx, NY as one of the best cleaning services in NYC. This includes, Manhattan, Brooklyn, Queens, Nassau County Long Island. The Bronx has gained world-wide fame for being known as the home of the New York Yankees, the Bronx Zoo and the fishing village of City Island. It is a land with cultural monuments, art, and a booming increase in its residential and business population over the past few years. With new buildings and complexes being erected, The Bronx, NY is becoming a great place to be.
Weekly or Monthly Recurring Cleaning
You may require post construction cleaning for a new place, or a regular weekly or monthly cleaning for somewhere you already reside. Check our cleaning details and see that there's no need to look any further. First Up Cleaning services can help. Our technicians are certified and trained to help restore the beauty to your house, apartment or commercial location with skill and proper sanitization.
Also, as one of the more affordable cleaning services NYC can claim, we make it easy on your pocket. We realize how busy things can get as a New Yorker. So, we strive to help people in our communities  live in a healthy, sustainable environment. Our eco-friendly cleaning services approach helps assist with making your life in New York City, a superb one.
Apartment Cleaning Service NYC
See what we can offer you with our residential cleaning services or office cleaning services. In addition, we offer certain maid services that are designed to fit your cleaning specifications. First Up Cleaning Services has been chosen as one of the best apartment cleaning service NYC provides. As a result, you don't need to struggle with getting your house the way you would like, just use our affordable cleaning services and sit back and relax. Book online or call us at (718) 340-3323 to schedule a service.
We Have Experience With:
Delivering quick and effective methods in cleaning apartments, condos, large homes, offices, and medical facilities.
We Can Provide:
Standard Cleaning
Deep Cleaning
Move In / Move Out Cleaning
Organization for your home
Meet Your Commercial Needs:
Post-Construction Cleaning
Maintenance for retail stores
 Office care day or evening
Porter & janitorial service
Office Cleaning New York
Our OSHA certified, trained technicians are ready to take on your cleaning tasks. Take advantage of the best office cleaning service NYC can give you by teaming with us. A commercial cleaning checklist  is used to make sure that we've covered all aspects of your cleaning requirements.  We're a NYC cleaning service who cares about our clients. So, if you're looking for cheap, economical cleaning services, get a quote or call us at (718) 340-3323 and we'll set up a plan for you.
Office Spaces
Retail Spaces & Medical Facilities
Commercial Property
I Have A Few More Questions To Ask
Check out our FAQ page to get you questions answered fast. If you need anything else, feel free to contact us!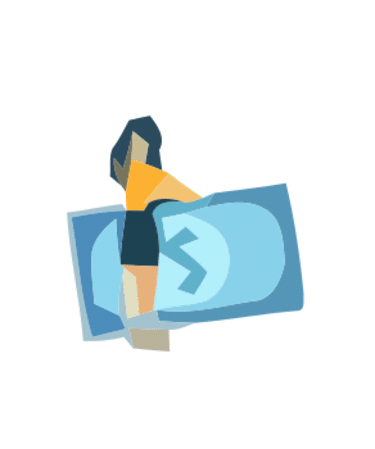 What's The Bronx, NY House Cleaning Cost?
View the prices, extra services and get a quick estimate of home cleaning costs by clicking the button below.
My Bronx, NY Business Needs Some Upkeep
No worries! You won't be caught off guard at work. Click below and provide some brief info for your free quote today!
Neighborhood Areas We Serve in Bronx, NY
We offer cleaning in the following neighborhoods of our Bronx, NY Service Area – Allerton, Baychester, Bedford Park, Belden Point, Belmont (Arthur Avenue), Bronx River, Bronxdale, Bruckner, Castle Hill, Central Riverdale, City Island, City Island, Clason Point, Co-op City, Concourse, Concourse Village, Country Club, Crotona Park East, Downtown Bronx, East Morrisania, Eastchester, Edenwald, Edgewater Park, Ferry Point Park, Fieldston, Fordham, Harding Park, Highbridge, Hunter Island, Hunts Point, Indian Village, Kingsbridge Heights, Locust Point Beach, Longwood, Marble Hill, Melrose, Morris Heights, Morris Park, Morrisania, Mott Haven, Mount Eden, Mount Hope, North New York, North Riverdale, Norwood (formerly Bainbridge), Olinville, Parkchester, Pelham Bay, Pelham Gardens, Pelham Parkway, Port Morris, Schuylerville, Silver Beach, Soundview, Spencer Estates, Spuyten Duyvil / South Riverdale, The Hub, Throggs Neck (also spelled Throggs Neck), Tremont / East Tremont, Twin Island, University Heights, Van Cortlandt Village, Van Nest, Wakefield, West Farms, Westchester Heights, Williamsbridge, Woodlawn (also called Woodlawn Heights), Zerega